Answer Elite Spectre Pants
Regular price
Sale price
$299.00
Unit price
/
per
or 4 payments of
Regular price
$0.00
Sale price
$74.75
Unit price
/
per
with
---
---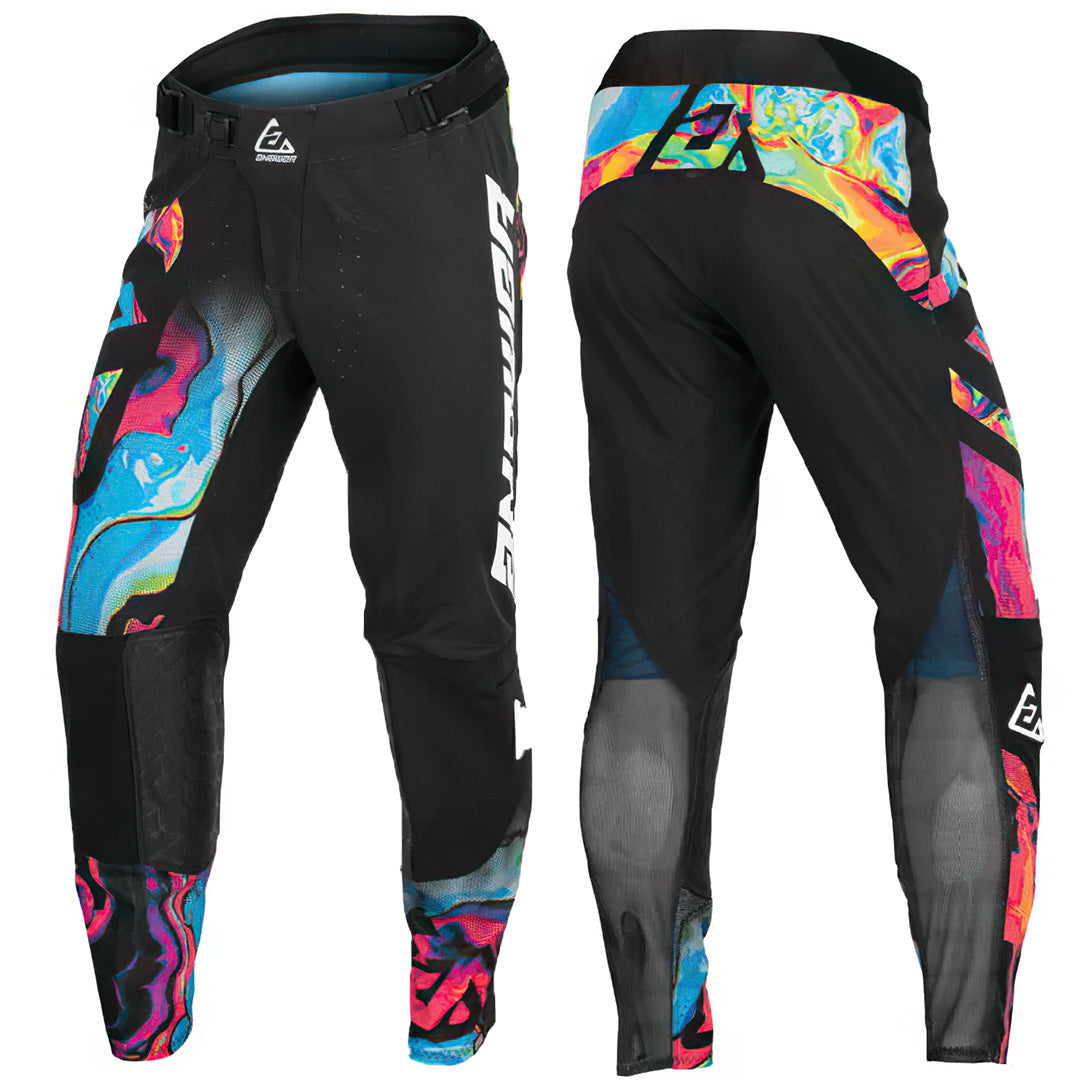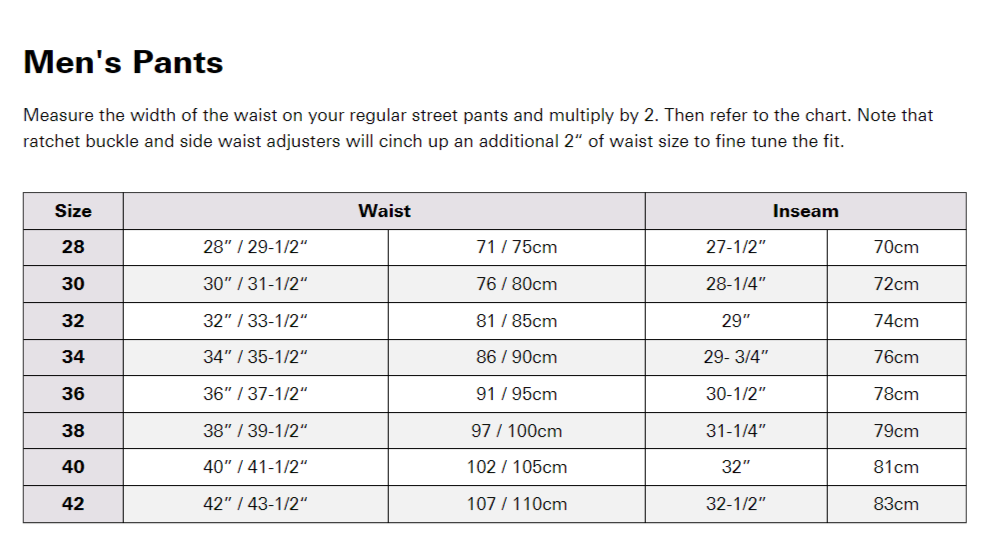 Zero distractions. Total performance. The way a premium race-grade pant is supposed to fit and function. Premium stretch woven materials offer limitless mobility and disctraction-free functionality. The Elite Pant is exceptionally breathable and durable.
Premium stretch woven chassis is flexible, breathable and durable.
4-way stretch woven ripstop seat panel for increased mobility.
Silicone gripper waist band for secure fit.
3-point adjustable waist fitting system.
Full grain genuine leather overlay knee panels.
Stretch mesh lower leg allows for unobstructed air flow.
Attack position pattern provides comfort and mobility.
Fade free sublimated graphics.
{"id":7622245810332,"title":"Answer Elite Spectre Pants","handle":"answer-elite-spectre-pants","description":"\u003cp\u003eZero distractions. Total performance. The way a premium race-grade pant is supposed to fit and function. Premium stretch woven materials offer limitless mobility and disctraction-free functionality. The Elite Pant is exceptionally breathable and durable.\u003c\/p\u003e\n\n\u003cul\u003e\n\t\u003cli\u003ePremium stretch woven chassis is flexible, breathable and durable.\u003c\/li\u003e\n\t\u003cli\u003e4-way stretch woven ripstop seat panel for increased mobility.\u003c\/li\u003e\n\t\u003cli\u003eSilicone gripper waist band for secure fit.\u003c\/li\u003e\n\t\u003cli\u003e3-point adjustable waist fitting system.\u003c\/li\u003e\n\t\u003cli\u003eFull grain genuine leather overlay knee panels.\u003c\/li\u003e\n\t\u003cli\u003eStretch mesh lower leg allows for unobstructed air flow.\u003c\/li\u003e\n\t\u003cli\u003eAttack position pattern provides comfort and mobility.\u003c\/li\u003e\n\t\u003cli\u003eFade free sublimated graphics.\u003c\/li\u003e\n\u003c\/ul\u003e\n","published_at":"2023-05-22T16:22:00+12:00","created_at":"2023-05-10T19:24:22+12:00","vendor":"Answer Racewear (MX gear)","type":"Apparel-Offroad-Pants","tags":["S3-Cat-Apparel","S3-Cat-Apparel-Offroad","S3-Cat-Apparel-Offroad-Pants","Sprint3","Sprint3-New"],"price":29900,"price_min":29900,"price_max":29900,"available":true,"price_varies":false,"compare_at_price":null,"compare_at_price_min":0,"compare_at_price_max":0,"compare_at_price_varies":false,"variants":[{"id":42486660694172,"title":"30 Elite Spectre MX Pant Iridium\/Black A23.5 Answer []","option1":"30 Elite Spectre MX Pant Iridium\/Black A23.5 Answer []","option2":null,"option3":null,"sku":"A447924","requires_shipping":true,"taxable":true,"featured_image":{"id":36079978348700,"product_id":7622245810332,"position":1,"created_at":"2023-05-10T19:24:29+12:00","updated_at":"2023-05-10T19:24:29+12:00","alt":"ANSWER Elite MX Pants Iridium Black","width":1080,"height":1080,"src":"\/\/motogear.co.nz\/cdn\/shop\/products\/c37d79f8a97983797c765c6617b3bf91.jpg?v=1683703469","variant_ids":[42486660694172,42486660726940,42486660759708,42486660792476,42486660825244]},"available":true,"name":"Answer Elite Spectre Pants - 30 Elite Spectre MX Pant Iridium\/Black A23.5 Answer []","public_title":"30 Elite Spectre MX Pant Iridium\/Black A23.5 Answer []","options":["30 Elite Spectre MX Pant Iridium\/Black A23.5 Answer []"],"price":29900,"weight":0,"compare_at_price":null,"inventory_management":"sprint3-fulfillment","barcode":"447924","featured_media":{"alt":"ANSWER Elite MX Pants Iridium Black","id":28454068289692,"position":1,"preview_image":{"aspect_ratio":1.0,"height":1080,"width":1080,"src":"\/\/motogear.co.nz\/cdn\/shop\/products\/c37d79f8a97983797c765c6617b3bf91.jpg?v=1683703469"}}},{"id":42486660726940,"title":"32 Elite Spectre MX Pant Iridium\/Black A23.5 Answer []","option1":"32 Elite Spectre MX Pant Iridium\/Black A23.5 Answer []","option2":null,"option3":null,"sku":"A447925","requires_shipping":true,"taxable":true,"featured_image":{"id":36079978348700,"product_id":7622245810332,"position":1,"created_at":"2023-05-10T19:24:29+12:00","updated_at":"2023-05-10T19:24:29+12:00","alt":"ANSWER Elite MX Pants Iridium Black","width":1080,"height":1080,"src":"\/\/motogear.co.nz\/cdn\/shop\/products\/c37d79f8a97983797c765c6617b3bf91.jpg?v=1683703469","variant_ids":[42486660694172,42486660726940,42486660759708,42486660792476,42486660825244]},"available":true,"name":"Answer Elite Spectre Pants - 32 Elite Spectre MX Pant Iridium\/Black A23.5 Answer []","public_title":"32 Elite Spectre MX Pant Iridium\/Black A23.5 Answer []","options":["32 Elite Spectre MX Pant Iridium\/Black A23.5 Answer []"],"price":29900,"weight":0,"compare_at_price":null,"inventory_management":"sprint3-fulfillment","barcode":"447925","featured_media":{"alt":"ANSWER Elite MX Pants Iridium Black","id":28454068289692,"position":1,"preview_image":{"aspect_ratio":1.0,"height":1080,"width":1080,"src":"\/\/motogear.co.nz\/cdn\/shop\/products\/c37d79f8a97983797c765c6617b3bf91.jpg?v=1683703469"}}},{"id":42486660759708,"title":"34 Elite Spectre MX Pant Iridium\/Black A23.5 Answer []","option1":"34 Elite Spectre MX Pant Iridium\/Black A23.5 Answer []","option2":null,"option3":null,"sku":"A447926","requires_shipping":true,"taxable":true,"featured_image":{"id":36079978348700,"product_id":7622245810332,"position":1,"created_at":"2023-05-10T19:24:29+12:00","updated_at":"2023-05-10T19:24:29+12:00","alt":"ANSWER Elite MX Pants Iridium Black","width":1080,"height":1080,"src":"\/\/motogear.co.nz\/cdn\/shop\/products\/c37d79f8a97983797c765c6617b3bf91.jpg?v=1683703469","variant_ids":[42486660694172,42486660726940,42486660759708,42486660792476,42486660825244]},"available":true,"name":"Answer Elite Spectre Pants - 34 Elite Spectre MX Pant Iridium\/Black A23.5 Answer []","public_title":"34 Elite Spectre MX Pant Iridium\/Black A23.5 Answer []","options":["34 Elite Spectre MX Pant Iridium\/Black A23.5 Answer []"],"price":29900,"weight":0,"compare_at_price":null,"inventory_management":"sprint3-fulfillment","barcode":"447926","featured_media":{"alt":"ANSWER Elite MX Pants Iridium Black","id":28454068289692,"position":1,"preview_image":{"aspect_ratio":1.0,"height":1080,"width":1080,"src":"\/\/motogear.co.nz\/cdn\/shop\/products\/c37d79f8a97983797c765c6617b3bf91.jpg?v=1683703469"}}},{"id":42486660792476,"title":"36 Elite Spectre MX Pant Iridium\/Black A23.5 Answer []","option1":"36 Elite Spectre MX Pant Iridium\/Black A23.5 Answer []","option2":null,"option3":null,"sku":"A447927","requires_shipping":true,"taxable":true,"featured_image":{"id":36079978348700,"product_id":7622245810332,"position":1,"created_at":"2023-05-10T19:24:29+12:00","updated_at":"2023-05-10T19:24:29+12:00","alt":"ANSWER Elite MX Pants Iridium Black","width":1080,"height":1080,"src":"\/\/motogear.co.nz\/cdn\/shop\/products\/c37d79f8a97983797c765c6617b3bf91.jpg?v=1683703469","variant_ids":[42486660694172,42486660726940,42486660759708,42486660792476,42486660825244]},"available":true,"name":"Answer Elite Spectre Pants - 36 Elite Spectre MX Pant Iridium\/Black A23.5 Answer []","public_title":"36 Elite Spectre MX Pant Iridium\/Black A23.5 Answer []","options":["36 Elite Spectre MX Pant Iridium\/Black A23.5 Answer []"],"price":29900,"weight":0,"compare_at_price":null,"inventory_management":"sprint3-fulfillment","barcode":"447927","featured_media":{"alt":"ANSWER Elite MX Pants Iridium Black","id":28454068289692,"position":1,"preview_image":{"aspect_ratio":1.0,"height":1080,"width":1080,"src":"\/\/motogear.co.nz\/cdn\/shop\/products\/c37d79f8a97983797c765c6617b3bf91.jpg?v=1683703469"}}},{"id":42486660825244,"title":"38 Elite Spectre MX Pant Iridium\/Black A23.5 Answer []","option1":"38 Elite Spectre MX Pant Iridium\/Black A23.5 Answer []","option2":null,"option3":null,"sku":"A447928","requires_shipping":true,"taxable":true,"featured_image":{"id":36079978348700,"product_id":7622245810332,"position":1,"created_at":"2023-05-10T19:24:29+12:00","updated_at":"2023-05-10T19:24:29+12:00","alt":"ANSWER Elite MX Pants Iridium Black","width":1080,"height":1080,"src":"\/\/motogear.co.nz\/cdn\/shop\/products\/c37d79f8a97983797c765c6617b3bf91.jpg?v=1683703469","variant_ids":[42486660694172,42486660726940,42486660759708,42486660792476,42486660825244]},"available":true,"name":"Answer Elite Spectre Pants - 38 Elite Spectre MX Pant Iridium\/Black A23.5 Answer []","public_title":"38 Elite Spectre MX Pant Iridium\/Black A23.5 Answer []","options":["38 Elite Spectre MX Pant Iridium\/Black A23.5 Answer []"],"price":29900,"weight":0,"compare_at_price":null,"inventory_management":"sprint3-fulfillment","barcode":"447928","featured_media":{"alt":"ANSWER Elite MX Pants Iridium Black","id":28454068289692,"position":1,"preview_image":{"aspect_ratio":1.0,"height":1080,"width":1080,"src":"\/\/motogear.co.nz\/cdn\/shop\/products\/c37d79f8a97983797c765c6617b3bf91.jpg?v=1683703469"}}}],"images":["\/\/motogear.co.nz\/cdn\/shop\/products\/c37d79f8a97983797c765c6617b3bf91.jpg?v=1683703469","\/\/motogear.co.nz\/cdn\/shop\/products\/9904ece0a881ab9683531fcfba9584d2.png?v=1683703469"],"featured_image":"\/\/motogear.co.nz\/cdn\/shop\/products\/c37d79f8a97983797c765c6617b3bf91.jpg?v=1683703469","options":["Stock Item"],"media":[{"alt":"ANSWER Elite MX Pants Iridium Black","id":28454068289692,"position":1,"preview_image":{"aspect_ratio":1.0,"height":1080,"width":1080,"src":"\/\/motogear.co.nz\/cdn\/shop\/products\/c37d79f8a97983797c765c6617b3bf91.jpg?v=1683703469"},"aspect_ratio":1.0,"height":1080,"media_type":"image","src":"\/\/motogear.co.nz\/cdn\/shop\/products\/c37d79f8a97983797c765c6617b3bf91.jpg?v=1683703469","width":1080},{"alt":"ANSWER Mens Pants","id":28454068322460,"position":2,"preview_image":{"aspect_ratio":1.789,"height":554,"width":991,"src":"\/\/motogear.co.nz\/cdn\/shop\/products\/9904ece0a881ab9683531fcfba9584d2.png?v=1683703469"},"aspect_ratio":1.789,"height":554,"media_type":"image","src":"\/\/motogear.co.nz\/cdn\/shop\/products\/9904ece0a881ab9683531fcfba9584d2.png?v=1683703469","width":991}],"content":"\u003cp\u003eZero distractions. Total performance. The way a premium race-grade pant is supposed to fit and function. Premium stretch woven materials offer limitless mobility and disctraction-free functionality. The Elite Pant is exceptionally breathable and durable.\u003c\/p\u003e\n\n\u003cul\u003e\n\t\u003cli\u003ePremium stretch woven chassis is flexible, breathable and durable.\u003c\/li\u003e\n\t\u003cli\u003e4-way stretch woven ripstop seat panel for increased mobility.\u003c\/li\u003e\n\t\u003cli\u003eSilicone gripper waist band for secure fit.\u003c\/li\u003e\n\t\u003cli\u003e3-point adjustable waist fitting system.\u003c\/li\u003e\n\t\u003cli\u003eFull grain genuine leather overlay knee panels.\u003c\/li\u003e\n\t\u003cli\u003eStretch mesh lower leg allows for unobstructed air flow.\u003c\/li\u003e\n\t\u003cli\u003eAttack position pattern provides comfort and mobility.\u003c\/li\u003e\n\t\u003cli\u003eFade free sublimated graphics.\u003c\/li\u003e\n\u003c\/ul\u003e\n"}